May 2020
Memorials to the people who stayed at home during WWII
We have been remembering VE Day and all that it meant to those who survived the war. Not everyone had happy memories.
Names inscribed on War Memorials we remember annually. Some service men made it home, but died of their wounds. Their headstones are cleaned regularly by the War Graves Commission, standing out creamy white in graveyards.
But we must remember many other people. There were those in reserved occupations, and those too young, or too old to fight, and who served their communities in many ways.
There are War Graves for those who died while serving in the Home Guard and ARP, the front line at home. Five lost their lives in East Cowes. Their headstones are in Kingston Cemetery.
Those serving in the Fire Service were also in great danger. In 1942, during the 4th May Blitz on Cowes and East Cowes, fire crews from all over the Island were called in to help the local forces. Two firemen from Ryde, Colin Weeks and Bert Dewey, died while on duty in East Cowes. In that same blitz, the gasometers in the town were surrounded by flaming buildings and the piles of coke were giving off toxic fumes. It was decided that the fires should be fought at whatever cost, to prevent an explosion. The firemen succeeded, and some received Commendations as a result of their heroic action.
The Fire Service in Shanklin suffered a disaster when their station was hit in January 1943. Many of the 23 people killed that day were firemen. Set beside the War Memorial at Shanklin is a memorial to all those firemen.
Three Trinity House Lighthouse Service keepers at St Catherine's were killed in June 1943 when German aircraft attacked the lighthouse. Buried at Niton, their memorial plaque is displayed at the lighthouse.
The Women's Voluntary Service helped everywhere. In East Cowes, Mrs Hann, WVS, died serving tea to the firemen during the raids in May 1942. After the war a memorial was set in East Cowes churchyard naming her and all the local Civil Defence men who died during WWII. It has an ARP helmet and a shaded torch carved in the stone.
Then there are the many ordinary people of the blitzed towns who lost their lives in air raids, men women and children. They are remembered annually at services in Cowes and East Cowes. Their names were read out again at the graveside even this year, and flowers laid.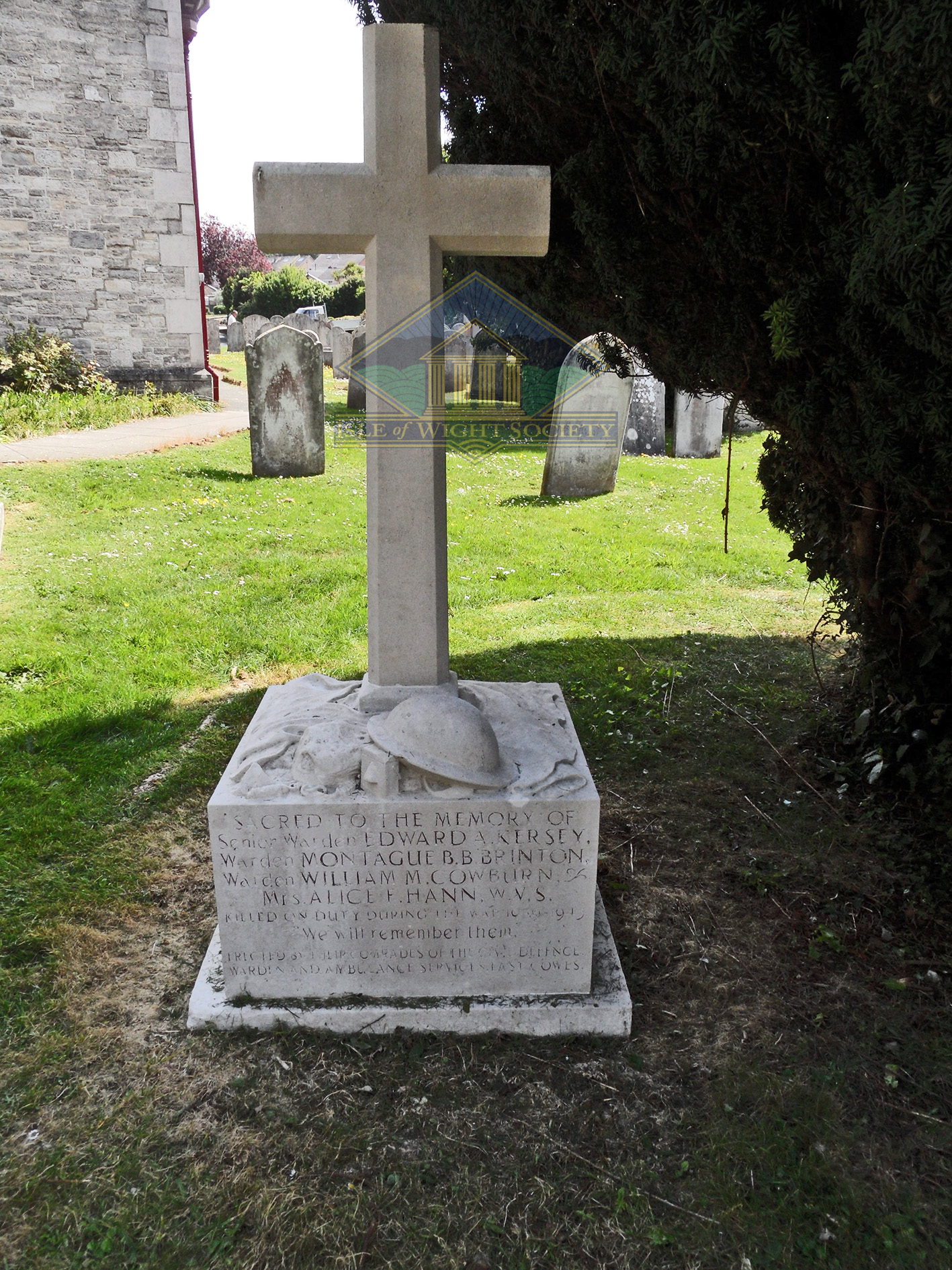 Memorial to the ARP and WVS in St James' cemetery East Cowes.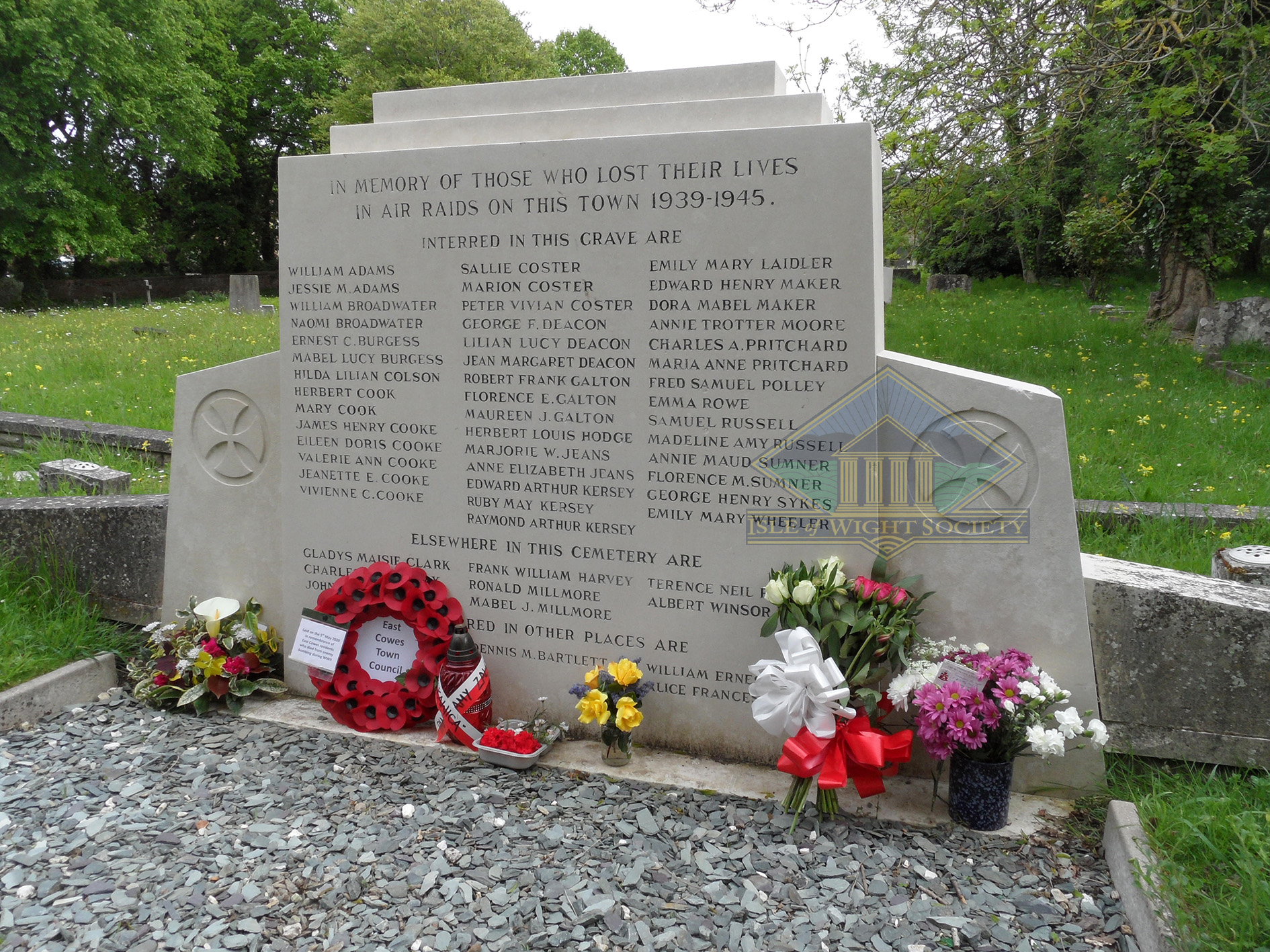 Civilian memorial in Kingston Road Cemetery, East Cowes.
If you can, why not take an exercise walk around your local cemetery? Remember all those who died in WWII, serving and helping others.
Sarah Burdett
[Go Back]