November 2019
Defending our Island Heritage
Several important buildings on the Island are maintained by national organisations.
English Heritage has Osborne House. A three day conference held last week at Osborne looked at the influence of Prince Albert and Queen Victoria living here. Osborne is promoted in the guide book as a private family home belonging to the monarch. However, several lecturers emphasised the importance of affairs of state carried out here on the Island. There were numerous privy- council meetings and visits by prime ministers and other dignitaries to Osborne while the Queen was in residence. Osborne was the centre of the Empire. As Islanders, we are proud to remind overners of this, and hopefully the guide book will have a new slant soon!
The English Heritage Properties Curator, Sam Stones, who spoke at the conference, is hoping to open up more of the Household wing of Osborne House, with an exhibition about the Convalescent Home. This will give a better interpretation of the building, as it was a convalescent home for almost 100 years. Many important people stayed here. Sam would also like to open up more of the "below stairs" area, and give better interpretation to the Osborne Naval College.
Carisbrooke Castle is important for its Royal prisoner, Charles I, whose story is well known. The medieval building has to be carefully maintained by English Heritage, as does the much smaller Yarmouth Castle. Both castles have a significant place in the evolution of the defence of the Island. The Island was often in danger from invasion from the continent, such as the French invasion plan of 1778. If this had succeeded, the Island could have provided a base to conquer the mainland.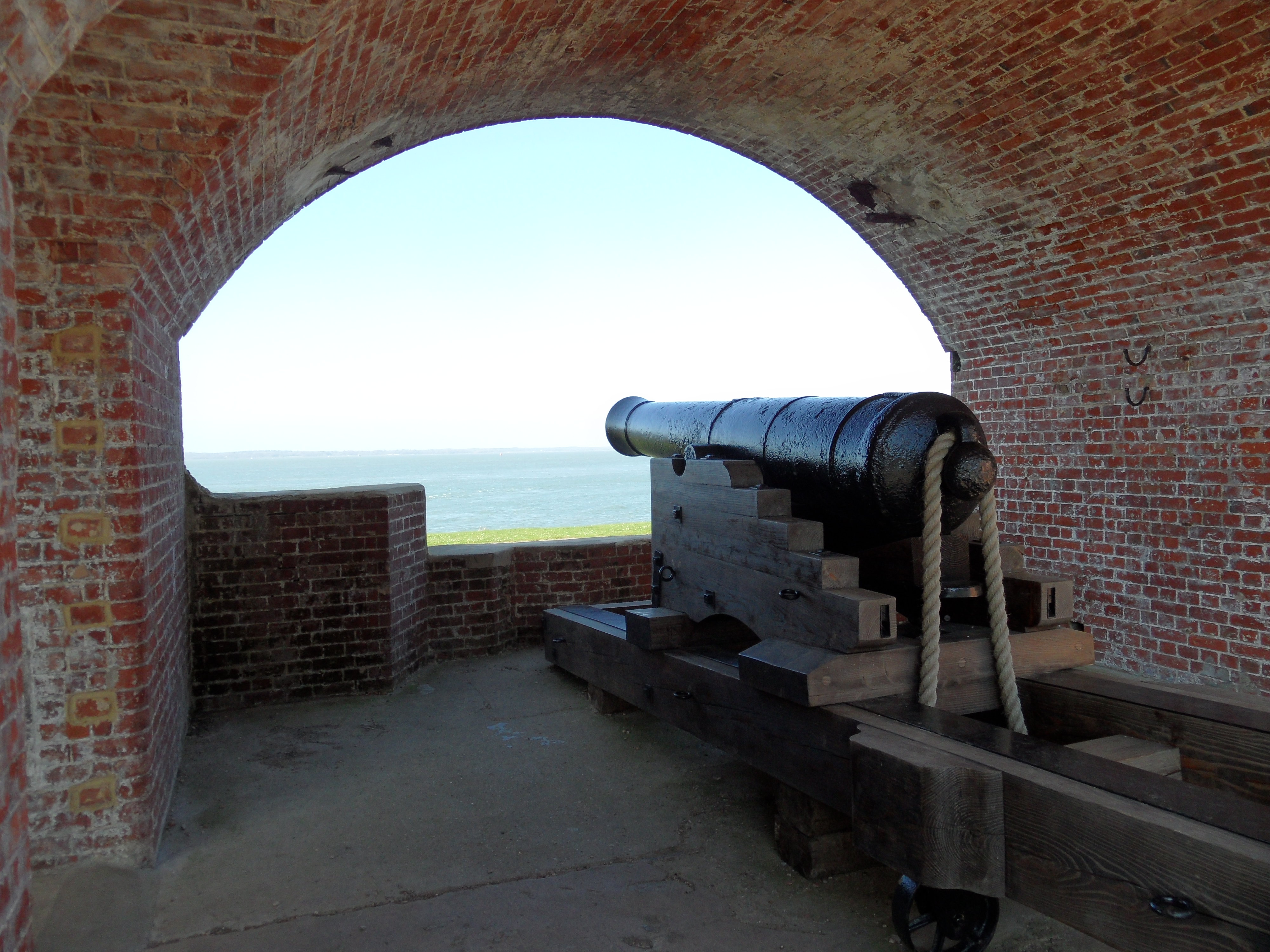 The County Council have responsibility for Fort Victoria, near Yarmouth, built in 1853.
The National Trust has some interesting buildings, such as Bembridge Windmill, the Needles Battery and Newtown Town Hall. Newtown Town Hall dates from the time when the Island returned six Members of Parliament to Westminster, two of whom represented Newtown. This "Rotten Borough" was abolished by the 1832 Reform Act.
At the Needles the stunning scenery is a backdrop for the momentous testing of rockets in the 1960s. The Americans could not understand how we were so clever at rocketry, on such a low budget. Just thank our Island technology skills and home grown designers.
Our Roman history is well shown by the Brading and Newport Roman Villas. The Oglander Trust run the extensive villa at Brading, and the Isle of Wight Council maintain the smaller Newport Roman Villa. Both are well worth visiting as each has facets to complement the other.
But the vast percentage of our Island Heritage is down to you. Every town and village has distinctive architecture and brick types. Many buildings are nationally listed Grade 1 or Grade 2. Other special buildings are on the Local List, which gives them some protection. Our Island Conservation Officer has a lot of work!
Sarah Burdett
[Go Back]