July 2018
Foreign Connections!
Sarah Burdett
The Island now has another grand monument, the Romanov monument in East Cowes Jubilee Recreation Ground, York Avenue.
The park is named for Queen Victoria, as the land was given to the town by Lord Gort in 1887 on the occasion of that Queen's 50th jubilee. So it is fitting that two of her grandchildren, and five of her great grandchildren are remembered on this memorial.
Victoria and Albert hoped that their children would marry into enough European royal families to ensure peace in Europe. The sentiment was there, but it was not to be.
Queen Victoria's second daughter, Alice, married Grand Duke Louis of Hesse quietly at Osborne the year after her father's death. Their eldest daughter, Victoria, married Louis of Battenberg – both of whom are buried at Whippingham. They were grandparents of Prince Phillip.
Alice's second daughter, Ella, married into the Russian Romanov royal family, as did the third daughter, Alix, whose husband Nicholas became Tsar.
The Tsar, Alix and their family of five children visited EDWARD VII and his family at Barton Manor, Whippingham, during Cowes Week 1909. Edward had kept Barton Manor as his East Cowes home when he gave Osborne to the Nation. This was the last time the royal cousins were to meet in Britain.
The Russian Revolution of 1917 resulted in the Tsar and his family, including Ella, Alix's sister, being imprisoned. Eventually, in July 1918 they were all slaughtered.
Our new monument in East Cowes remembers them, 100 years on, with an impressive bronze plaque showing their profiles.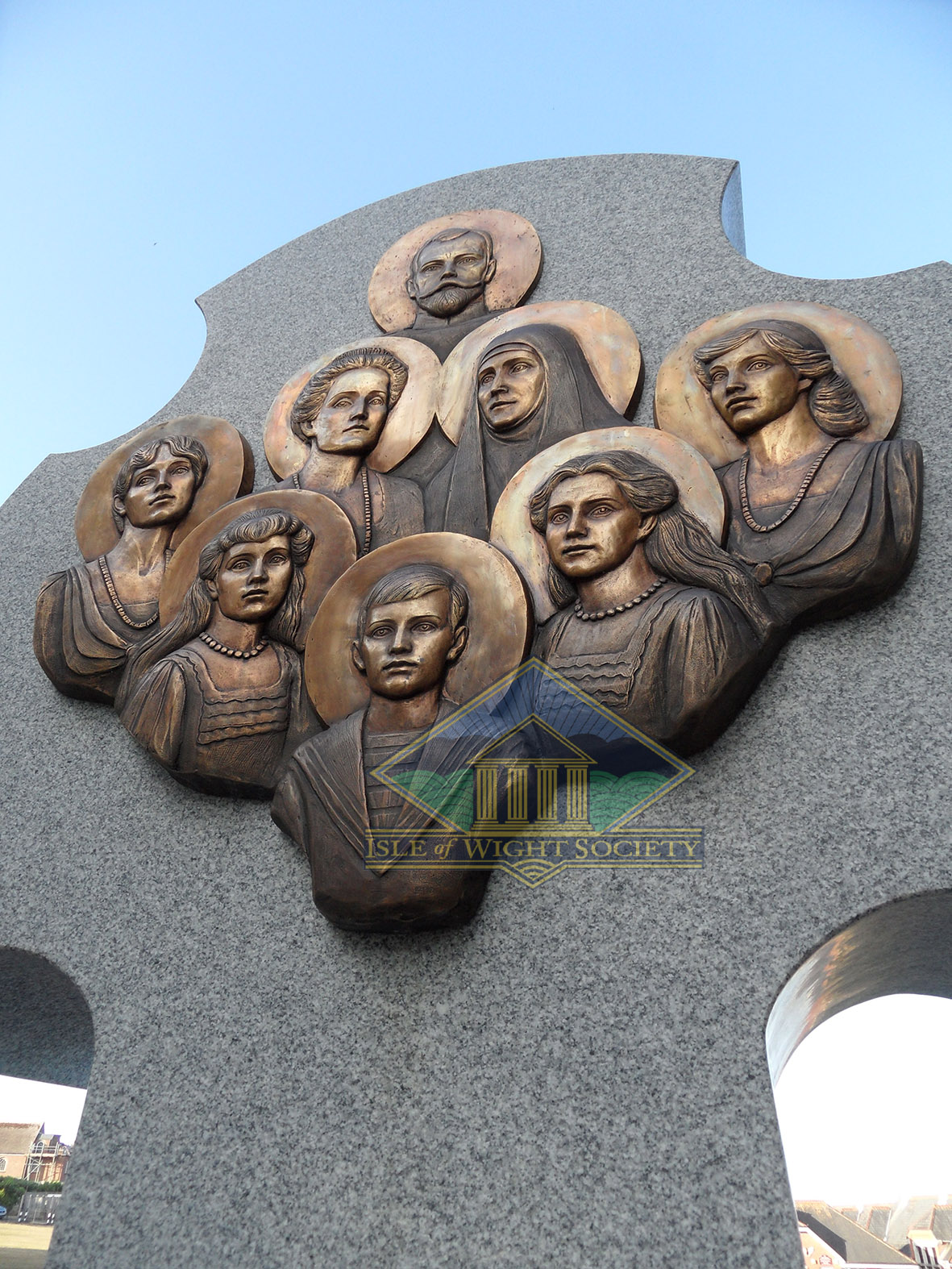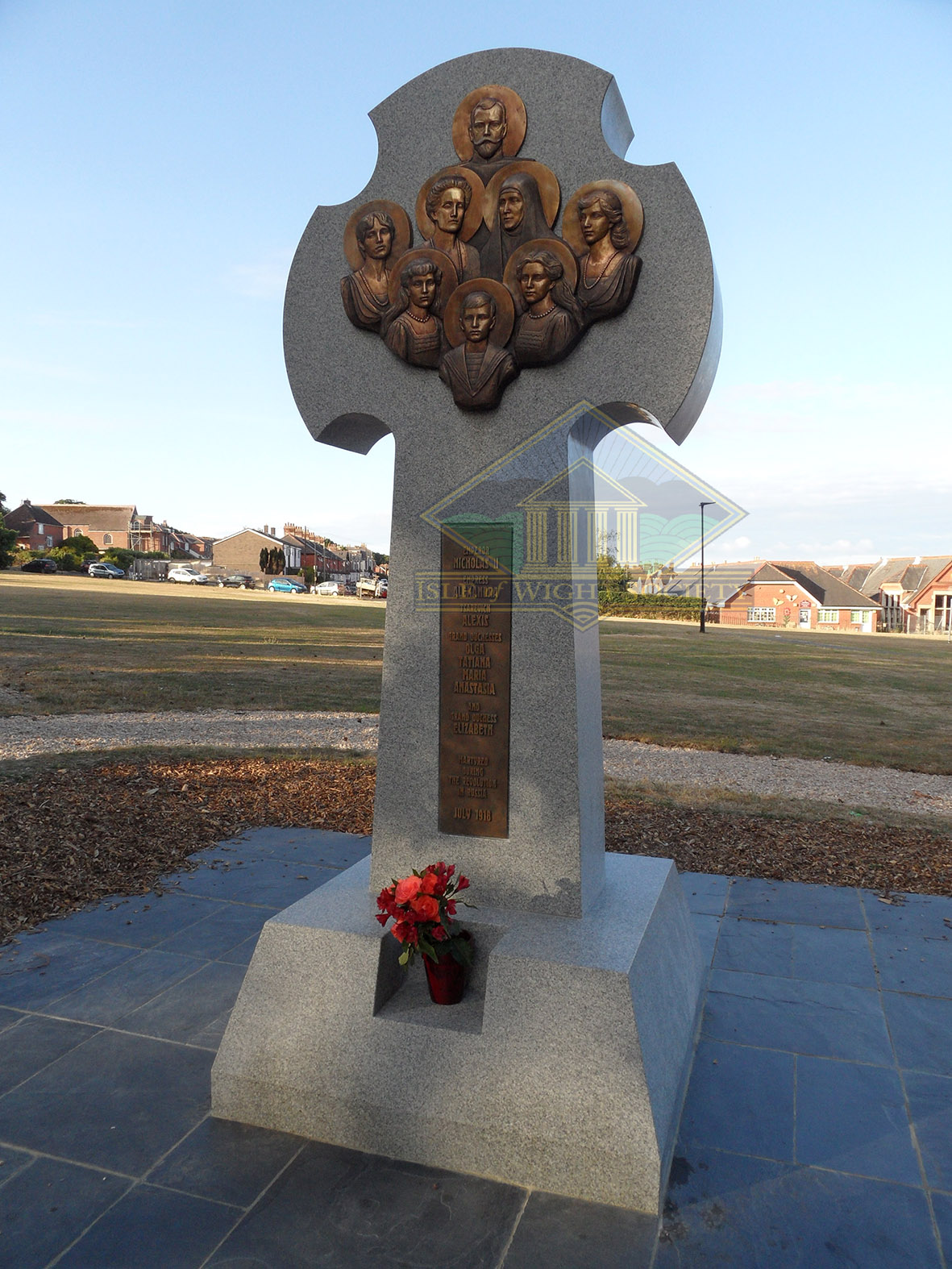 There is another Russian memorial on the Island, the Hoy monument on St Catherine's Down. That was built in 1814 to commemorate the visit of the Russian Tsar to Britain after his help in defeating Napoleon. Michael Hoy was a local merchant trading with Russia. That monument had a second, rather different inscription, inscribed on its base in 1857. The many British soldiers who died in the Crimean War fighting the Russians are remembered here.
Monuments tell a story, carved in stone that will last long after we have gone. Take the opportunity to visit our many monuments on the Island, and read their inscriptions. All were important in their day, and the stories live on.
[Go Back]